The Paleologos, former cargo ship owning, family from the island of Amorgos. Aboard their four fishing boats, they travelled far and wide, across the Aegean, Mediterranean and Black Seas, carrying fossil from Milos and merchandise from the rest of the Cyclades, Odessa and Alexandria.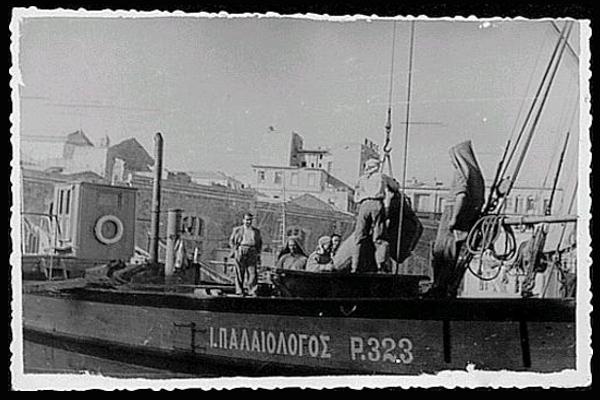 In 1939, Panagiotis Paleologos began working as a shipping agent in Heraklion, Crete. Since then, be it calm or rough seas, the journey of this family's business story goes on, by us, his grand-children and great grand-children.
For years, big names from the mighty Greek Shipping Legacy placed their trust in the Paleologos Shipping and Tourist Agency to broker and provide services for sea cruisers, liners, freighters and commercial vessels, both conventional and speedboats. Among others: Kavounides Cruise Lines, Latsis Yachts, Theodore and Gianna Angelopoulos A IV yacht, Kallitsis Bros, Nomicos Lines, Pothitos Lines, Agoudimos-G.A. Ferries, Hellenic Seaways, Iliopoulos "SEA JETS" HIGHSPEED VESSELS owner.
Spanning eight decades, the Paleologos Shipping and Tourist Agency, pushes ever forward, aiming at progress and keeping up to date with the times.
Today, we cooperate with more than 50 maritime companies with routes across the Aegean, Cretan and Ionian Seas, as well as the Adriatic and the Mediterranean. We are SEA JETS main dealers on Crete, the world's top speedboat company.
Since 1994 we have launched our own websites: www.ferries.gr | www.paleologos.gr | www.greekislands.gr for ferry tickets, excursions, hotels, cruises and car rental reservations.