Paleologos SA Travel and Shipping agency was established in 1939 in Heraklion, Crete, and soon enough managed to become one of the largest, most capable and accomplished shipping agencies on the island.
Our dedication to serving our customers is built on a long-lived experience and a successful cooperation with other shipping companies, throughout the world.
We provide services as coast liner agents, cruise boat agents, Mediterranean lines agents, forwarding agents, tramp/liner, passenger and car ferries agents.
Other offered services are underwater maintenance and vessel repairs, bunkering supplies, provisions, stores and offshore assistance. In advance, we are able to arrange yacht services, tugboats and even marine salvage services.
Furthermore, we undertake the loading and discharging of tankers, ro-ro ships, container ships and cargo in general, including heavy cargo and dangerous goods by sea or any further requirement the owners or charterers might have.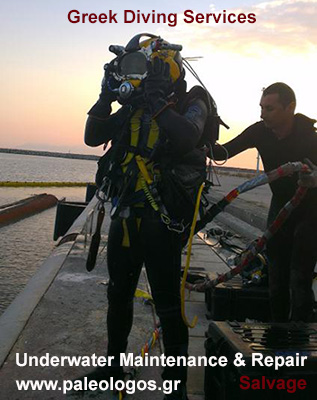 Our Services
Ship agents with subagents in all harbors of Crete island.
Coast Liner agents
Cruise boats agents
Mediterranean lines agents
Tramp / Liner
Forwarding agents
Passenger/Car Ferries agents
Underwater Maintenance and Repair
Bunkering supply
Off-shore assistance
Provisions
Stores
Yacht service
Tugboats
Salvage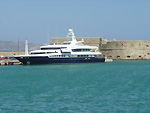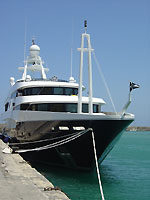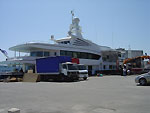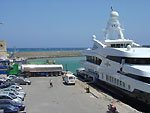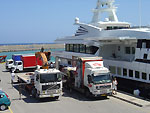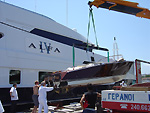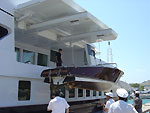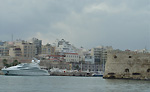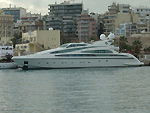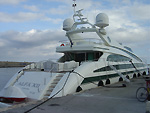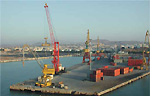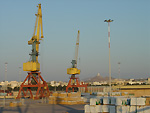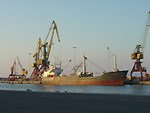 Carriage of heavy cargo & dangerous goods by SeaRo/Ro "EVGENIA P"