!!--Greek Ferries Info. Find the Ferries / Boat / Ship Connection and Schedule you need to travel in Greece and the Greek Islands. Fully updated databank available. Make your booking on line. Information about Greece and Greek Islands.-->
Welcome !

Travel with your car, caravan or camper with
Ventouris Ferries
From Italy to Greece or v.v. &
From Italy to Albania or v.v..
Italy Greece Italy and Italy Albania Italy
Reservation Form with our company's assistance
.Make your reservation Online or by Fax. All major credit cards accepted.




5, 25th August Str. 71202 Heraklion - Crete - Greece.
TEL: (+30) 2810 346185 - (+30) 2810 330598
FAX: (+30) 2810 346208
www.Ferries.gr Email: minoan@ferries.gr
.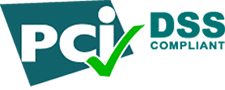 Certified according to the international safety standard Payment Card Industry Data Security Standard (PCI DSS).
Copyright © 1999-2019 Paleologos Shipping & Travel Agency.
Pages by Dimitris Valakos. All rights reserved.