---
HSC Speedrunner III
Aegean Speed Lines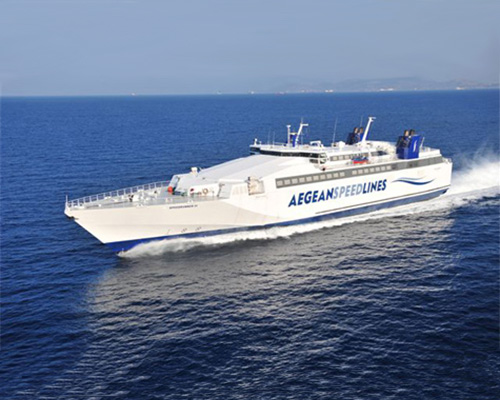 ---
---
Vessel Information

Vessel Type:

HSC

Passengers:

800

Cabins:

No

Vehicles:

160

Trucks:

Yes

Width(meters):

17

Length(meters):

100

Speed:

38 Knots

Country Built:

Italy
---
---
HSC Speedrunner III Routes
Special Offer 30% on round trip tickets.

30% discount to those who issue their roundtrip tickets in order to travel from August 20th up until September 30th 2020.
The discount is automatically applied on the tickets from Piraeus, to all accommodation types, car vehicles / motorcycles, in case you issue both ways on the same booking.
Tickets cannot be canceled individually, but they can be changed just once for the same destination.